Travel Blog
Dong Du Village Lakeside Farmstays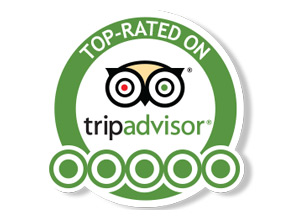 Read Reviews
Way to Pu Mat Natural Park, Con Cuong, Nghe An
Updated: 28/7/2018 | 4:03:54 PM
Pu Mat National Park, 122 km from Vinh city in Nghe An province, is the largest forest of biodiversity in Vietnam, Indochina and a world nature reserve to explore. Pu Mat National Park covers an area of 91,000 ha and is one of the few sites still supporting a population of Asian elephant in Vietnam yet the exact estimate of population size, distribution and movement in Pu Mat National Park still remains unknown. With IEF funding, this project will survey the elephant population size, distribution and movement, test the application of infrasound in monitoring Asian elephants, raise awareness and reduce elephant-human conflict. The findings of this project will help to establish a better management plan and direct patrolling efforts. The project will also provide a large amount of acoustic data that can be used for larger-scale acoustic monitoring programs for the species across its range.
Its beautiful landscape and abundance of fauna and flora have also made Pu Mat a popular tourist destination. Pu Mat National Park is located on the eastern slope of the Truong Son mountain range, spanning the Con Cuong, Anh Son, and Tuong Duong districts of Nghe An province. Pu Mat, in the Thai language, means 'high slopes'.
The park was established in 2002 and recognized by UNESCO as a World Nature Reserve in 2007,with a core area of 94,000 ha and a buffer zone of 100,000 ha.
At 1,840 meters above sea level, Pu May is cloudy the year around. It is one of Vietnam's principal nature reserves, with 2,400 flora species that include numerous valuable herbal plants.
Of these flora species, 37 are listed in Vietnam's Red Book and 20 which are in the world Red Book.
The forest also has 240 fauna species that include elephant, tiger, and a rare animal called a saola, that looks like a cross between an antelope and a goat or cow.
The saola, also known as the 'Asian unicorn' is one of the world's rarest species. It was completely unknown before 1992 and has been found living only in the Truong Son forest of Vietnam and Laos.
It is also on the Red List of Threatened Species of the International Union for Conservation of Nature and Natural Resources.
Cao Tien Trung, an official of Vinh University, said, "Pu Mat Nature Reserves has great biological importance. Pu Mat National Park, Pu Huong Nature Reserve, and Pu Hoat Nature Reserve represent a rich source of rare and precious genetic material."
Running across Pu Mat National Park is the Giang River, whose magnificent waterfalls, channels, and caves draws many tourists and has boosted local incomes.
Nguyen Van Vinh, a tourism official in Nghe An province, said, "Pu Mat National Park has a great tourism potential in mountain climbing, kayaking, and camping. Ecological tours are becoming increasingly popular in Vietnam as in the rest of the world."
In the buffer zone of the National Park are villages inhabited by Thai, Kho Mu, O Du, and Dan Lai ethnic minority people, who still cling to their traditional customs and culture.
Ngo Kim Hong, a tourist from Hanoi, said, "Dancing over bamboo poles and drinking rice wine through bamboo tubes are impressive experiences. Visiting the Thai villages, I love to watch the locals weave their brocades. It's fun to pose for a photo in a beautiful Thai brocade dress while standing beside a waterfall or in the dense forest."
Pu Mat National Park is a place where scientists can explore a rich biodiversity of unspoiled nature while tourists explore the area's beautiful scenery and rich ethnic cultures.
(Source: Dong Du Eco Homestay)
Other news