Activities
Dong Du Village Lakeside Farmstay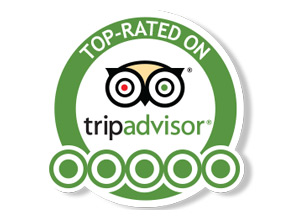 Read Reviews
Homemade Vietnamese cooking
Traditional Vietnamese cuisine has been highly appreciated by its cooking style and fresh ingredients, each Vietnamese dish has a distinctive flavors and present the cultural feature and life of region throughout the country. Vietnamese homemade cooking in Dong Du village reflects the original taste of Northern Vietnam food. Most of raw materials are collected in the organic garden of village, prepared by locals, the homemade Vietnamese food in Dong Du village will amaze you by its fresh and delicious tastes. Moreover, the Vietnamese food is also good for health by a certain vegetable portion in the meals. In each presented dishes, there will be also story of food recipes, appreciation of family tradition and local community connection. Visit Dong Du village and experience the best original Vietnamese food of the Central Vietnam will be sure to enrich your asian taste.
Fishing in the green farmstay
Most of the local houses in the village have organic vegetable gardens, and fish ponds to provide healthy food. The pond is located in front of local house, next to garden creating typical natural scenery of village. It also becomes a local custom feature in village life. The pond is an important part of the house; it contributed to the lives of all the villagers who live on farming and gardening. Through these activities, the natural environment is being made healthier; it also creates the cultural lifestyle in the countryside lasting for centuries in Vietnam.
Visit to Dong Du village, you will engage in agricultural activities, especially fishing activity gives you a unique experience. In the Dong Du village trip, you will be guided to a local house with colorful garden and fish ponds where the rural people help you to use fishing-tackle, a common tool used to catch fish in the pond. The locals help you catch fish; it is not only an interesting activity but also chance to have better understanding of rural life. The fresh fishes you catch under hands of the chef will be very special dishes for your dinner. Thus, catching fishes will be a great fun and help you to understand typical local lifestyle.
Gardening and being a farmer
Besides the charming rice fields, the image of a vegetable garden sticks with Vietnamese villages. This is an important part of the house in the countryside, provide vegetables and improve living environment; creating open space for the house. In the garden, locals plant many kinds of vegetables, herbs … which is extremely close and practical for the daily life of local people such as:
Participating in Dong Du eco village trip for 05 hour tour or overnight stay, you will have experience with gardening activities in a local vegetable garden. Local people at farmstay will explain to you about kind of plants in their garden and guide you to do gardening as a true farmer. Enjoy it and get your own experience in our eco village.
Visit a local house
The house is the living space of Vietnamese family, gathering two, three and even four generations in the same house. From old time, people were born, living childhood and absorb tradition in this house. By visiting a local house in the village, you have the easy access to our tradition and lifestyle.
In Dong Du village trip, we will take you to visit local house of Mr Tề, this is one of the most ancient house in village, date back to 100 years ago, dedicating to memory of a big family. The house has a garden, yard, ponds, well and wooden structure, turning to the South to hang sunshine. Inside the house, there is a family altar to worship the ancestors every lunar month. This house is more special because it keeps the family record of different generations in a genealogical tree of relationship.
The family host is a warm man living all of his life in green village to share with you a lot of his family structure, village story and culture as well. Along with modern life, his sons are living in the city they sometimes visit the house of childhood. Coming to his house, you are also to know the change in country life of Vietnam now.
Visit local market
Local market is normally located in the central of village with easy access, people come to exchange products, and here you will find all the need for living. Back to the old time, local people just bring to market rice, vegetables, fishes, eggs, chickens; bamboo products… things are grown up and made inside village. The modern life brings more new things to village and market becomes the sale points of all items from food, clothes, medicine till very small things needed.
Furthermore, market is the meeting place of people in village and exchange information, people come there to share information, talk about daily life or just mention about family, people, etc…. As a result, it is not only a commercial business activity but also a custom of local life. Local market in different region is also different to each other. Visiting a local market, you can know the whole story of village, meet and talk to many locals, sharing their happiness and smiles. Local market in Dong Du village will be a nice part of your trip to know the true local life and many interesting story, just come and enjoy community.