Organic Restaurant
Authentic Vietnamese Cuisine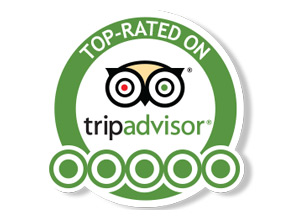 Read Reviews
Let's ENJOY, EAT, SIP, CHILL from sunrise to sunset and into the evening hours in our Ladybird Cafe & Restaurant. This hub of the Farmstay is a great place to dine and unwind during your stay and meet up with other guests who are part of our Farmstay family while you are staying with us.
Our open plan yet intimate dining space starts you on the right foot every morning serving up our Full Farmstay breakfast with a quality choice of Western & Vietnamese breakfast fare.
Breakfast from 6:30am – 09:30am daily
All Day Dining is available with light snacks, comfort food and of course a taste of Vietnam with local authentic Vietnamese cuisine.
All Day Dining from 10.00am to 21.00pm daily
Our dinner menu will keep you tempted for an evening of 'timeout' and allow you to chill and recharge from the day's activities.
Dinner from 6:00pm to 9:00pm daily.
Ladybird Cafe & Bar adjacent to the main restaurant area is our casual lounge bar area offering a combination of seating styles to sit back and relax in, while enjoying your favorite chilled beverage from our large beverage list. Light snacks from our 'Peckish Nibbles' menu will compliment your favourite beverage before dinner.

If you would like to go ahead to book at Labydird Cafe and Restaurant for your group or family, please contact us at + 84 - 834 555 208/ 971 443 717 or WhatsApp: + 84 - 912 555 208. We're always at your service