Dong Du Eco Farmstay
Dong Du Eco Farmstay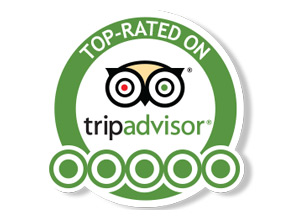 Read Reviews
Dong Du village tour is a community based tourism project, has been developed by Sails of Indochina since 2012, aim to support local community and bring more unique experience to visitors. We also focus on promoting Vietnamese culture to international visitors.
Vietnam is an agricultural country with 60% population working in agriculture fields. Thus, all the culture and traditions are related to the wet rice civilization which is formed and preserved in the typical Vietnam villages.
As a result, tourists coming to Vietnam also want to discover traditional cultures, the local daily life, especial the activities related to Vietnamese wet rice civilization. Also, having chances to visit the charming and rustic scenery and experience the daily farming work by themselves.
In the meantime, Dong Du Village Lakeside Farmstay which has ideally location between Hanoi, Ninh Binh and Phong Nha - Kebang, Quang Binh, is a nice option for tourists to experience local life as a true locals, get understanding of Vietnamese culture and give hand to support local community.
Our Location
Dong Du village is in Dong Hieu, Nghia Dan district, Nghe AN province ( Centre of Vietnam), located 60km west of Cua Lo beach and 296 km from Hanoi city. On the way from to Hanoi or Ninh Binh to Phong Nha, Ke Bang, visitors can easily reach the village which is about 1.5 km from main road of Ho Chi Minh. Based on this convenient geographic location, Dong Du village hopes to attract many tourists from Ninh Binh, Hanoi and Phong Nha, Ke Bang, Quang Binh to discover and soak up our peaceful quaint village and absorb traditional culture.
Our Mission
Helping local people develop a sustainable and efficient agricultural economy.
Building clean, green environment, beautiful village scenery and charming Vietnamese agricultural identity.
Developing friendly, responsible and sustainable community.
Establishing Dong Du village as the focus of tourism in Nghe An province, Vietnam. Check out www.dongdu-village.com