Attractions
Dong Du Village Lakeside Farmstay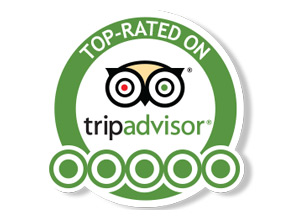 Read Reviews
Local house, family village life and eco farms
From ancient times, building house is one of life's three big important things: buying buffalo, getting married, building house. With the concept has a good resident has good career innovation, that means stable accommodation then career is concerned; that the reasons why everyone tries to get their own house as particular property. The rural architecture of Vietnam houses is always synonymous with the village culture.
All houses are including the main house, the side (the horizontal, kitchen), barn, yard, garden, pond and fence, wall surround, gates. The main house is usually divided to parts by odd numbers (1, 3 or 5 part) and often turns to the south because of catching the sun when it's cold and cool in the summer. Almost houses have semicircle or circle pond in front – follow the "Feng Shui" theory. The pond is not only a place to growing fishes, snails but also all the daily activities taken place such as washing clothes, washing vegetables, washing dishes…
All houses have an ancestor altar. Ancestor worship beliefs – worshiping the death is very popular in Asia, especially in Southeast Asia nations and particularly in the Vietnamese culture. For Vietnamese, it's almost become a ''religion''.
It is always a garden surrounded by areca row in front and banana at the behind; the house – the garden creating the village with its law as a unified community and life has existed for thousands of year's history. Unlike the Western, Asian in general, and people in rural villages of Vietnam in particular tend to live three even four generations in the same house.In Vietnam village, it is easy to find items being made from things which are extremely familiar with normal life, such as: Areca fan; Coconut cup…
Each local house in Dong Du village will provide you a nice experience to observe local life and family tradition, with a nice talking to warm hosts. Dong Du eco village also have some other historical relics related to Tran dynasty and the historical bom cracter in the farming land of village.
LIVING AND THINKING GREEN WITH US ☘️☘️☘️☘️
In the recent years, the idea of "living green" or going back to nature" has become more and more prevalent in our lives. But do you fully understand what it is like to live green?
"Back to nature" means to immerse yourself in nature's embrace. For instance, as a chef, he or she may wish to always cook with the best ingredients from nature. As a parent, he or she may want to choose clean, fresh and seasonal ingredients, with no preservatives or chemicals for the family. An environmental activist would opt for plastic-free products for daily activities. These are definitely the best way to nurture a healthy body and protect the surrounding environment.
In Dong Du village, the cultural life is rich by contribution of all young and elderly villagers to preserve traditional culture and give lessons to children about love with the country, ancestor and family respecting. Do not travel until check out: www.dongdu-village.com