Travel Blog
Dong Du Village Lakeside Farmstays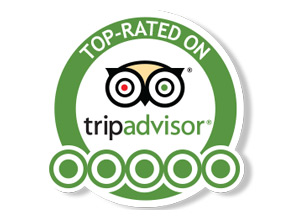 Read Reviews
Traditional Textiles villages in Nghe An province
Updated: 27/7/2018 | 11:05:09 PM
Vietnam has a centuries-old tradition of silk weaving, brocade and embroidery. In Vietnam during feudal times silk was considered an extreme luxury. Associated with nobility, silk was worn only by Kings, queens and mandarins. Vietnam's various dynasties developed strict rules concerning colour, ornamentation, style and fabric of clothes worn by aristocrats.
Ethnic Thai handicraft, Con Cuong, Nghe An
The Thai are the third largest ethnic group in Vietnam. Their ancestors migrated to Vietnam many years ago settling mainly in the Northwestern regions. Historically evidence and legends point to the existence of a close kinship between the Thai in Vietnam and those living in South Western China, Laos, Thailand and Burma. Customs and dress differ between several groups of Thai who include among others the White Thai and Black Thai.

The Thai usually live in bamboo houses built on stilts, and roofs are traditionally thatch. Many Thai households contain stacks of colorful painted chests, mattresses, hand-woven blankets and pillows. They also contain rattan tables, bamboo stools, and numerous baskets.

Traditional dress for many Thai women is a close-fitting skirt like a sarong and a blouse with silver clasps. The Black Thai make a traditional headscarf called a pieu. The pieu is a length of hand-woven black cloth, which is decorated with bright embroidery on either end. The black color is produced naturally from cham, or indigo. Another popular natural dye color is canh kien, which is a deep red color commonly used to make a cloth with supplementary weft called khuyt.

Traditionally, every young Thai girl would learn how to raise silk worms and to make natural dyes, but these skills are not as common as they once were. Still, from the age of 12 or 13 every Thai girl has to learn how to weave and embroider. For her marriage she must make blankets, mattresses and pillow to bring to her new household. She may make blankets from a repertoire of black and white weaving design, or she may make blankets and mattresses out of khuyt or hand-woven cotton.

The shop represents several groups of Thai women assisted by NGO projects. Before these projects were initiated, women had no income other than what they earned by working in the rice paddies. The projects have helped the women with accounting, quality control, natural dyeing, marketing and management. The new products all incorporate the designs and skills, which have been passed down through generations.

Luc Da village, Con Cuong, Nghe An
At first, few women in Luc Da village remembered how to raise silkworms, make natural dyes and weave silk. The project gave them training in both dyeing and silk weaving. Then the women were asked to copy the designs of old pieces of cloth found in the village. Now they make naturally dyed silk scarves and shawls with traditional Thai images. The groups have also been encouraged to grow their own mulberry trees.

The H'mong women's handicraft Project in Ky Son, Nghe An
Ky Son is a mountainous district in the central Vietnam province of Nghe An, bordering Laos. The ethnic minority population includes H'mong, Thai and Khomu people. In the past, people of this district were involved in cultivating opium for sale. The United Nations Drug Control Programme (UNDCP) aims to help local people find alternative sustainable livelihoods in Ky Son. UNDCP and Craft Link were collaborating together to help H'mong women earn income through production of handicrafts.
The H'mong of Pha Xac Village, Huoi Tu Commune
There are 125 families of White H'mong in Pha Xac village. Family stories tell of ancestors descending from China and clans migrating from Laos to Vietnam some 150 years ago. Primarily subsistence farmers, the H'mong in Pha Xac grow rice, corn and vegetables and raise livestock.
Traditional Clothing and Customs
H'mong women of Pha Xac wear traditional clothing for the New Year festival, marriages, funerals, markets days and other special occasions. Their traditional dress includes wide black trousers (hu tin) and a black tunic (lu slo) with an elaborately embroidered and appliqué collar. A girl is considered most attractive when she wraps an embroidered belt and several bright pink and green sashes around her hips. A large silver necklace (lu nhia) can provide additional adornment. Decorative embroidered purses, said to be opium purses and a turban (phu chong slua) are also worn on special occasions. The turban comprises more than ten meter of purple silk held in place by a striped ribbon (chang).
Traditionally, a bride's dowry is large. A bride brings to the groom's household 10 sets of clothes and the groom's family gives her clothes and an expensive necklace. The dowry must also include a white skirt, which she will be buried in for the ancestors to recognize her. Households still make paper from bamboo to perform rituals for the death and to decorate the altar. According to custom, the H'mong must not be buried with materials that cannot degrade such as plastic or iron. The coffin must be made with simple bamboo nails. Nothing should hold back the death from joining their ancestors.
Distinctive Features of Clothing
Collar (pan tau)
The collar distinguishes one H'mong group from another and demonstrates a woman's skills with her hands. Using a small pair of scissors, a woman cuts an intricate design from a thin piece of cloth, then with tiny even stitches, applies the cut cloth to a second layer of material. She then adds embroidery. Appliqués and embroidery patterns vary, with motifs drawn from everyday life. Motifs may represent a peach blossom, snail, bird, chicken's footprint, yoke, and mortar for pounding rice, cross or a single plank bridge.
Belt (quo xe xia)
Traditionally, the belt is comprised of patterns such as alternating squares of pink and green silk with reverse white appliqué and/or embroidery. Circular patterns which are cut, appliquéd or embroidered are called cu, to represent a snail.
The belt is attached to a long rectangular black apron. Sometimes old French Indochinese coins are attached to the belts which swing when a girl dances.
Baby Caps (lu co mo or co mom bi)
Mothers take great care to embroider and appliqué decorative flaps for baby caps. A piece of cardamon is sewn into the cap to protect the baby's health. Coins and beads often decorate the caps.
Challenges and New Opportunities
The supply of ready-made cloth and clothing in the markets has changed the traditional H'mong dress in Pha Xac and led to the decline of its everyday use. To face this problem, Craft Link has carried out a new handicraft development project which uses traditional H'mong designs to create new products with appeal to new markets. This is helping to retain traditional skills, even among the younger generations as well as to strengthen the capacity and generate income for the local community.

The Thai in Chau tien, Quy Chau, Nghe An
For generations, Thai women in Quy Chau have traditionally woven and embroidered bright skirts border. In addition, women also weave and embroider cloth for blankets. However, now fewer and fewer women still make finely woven products for themselves, and most of the fine old pieces have been sold to traders. Recognizing that the Thai women of Quy Chau possess extraordinary weaving and embroidery skills, the Vietnam museum of Ethnology and Craft Link collaborated together to assist women in two villages to produce traditional cloth items for sale. The project trains women to reproduce old textiles and to adapt traditional for new products. It also provides training in organizational and financial management.
In order to preserve the knowledge of women in Quy Chau, the project has also produced a video on the Thai women's traditional dyeing, silk making and embroidery techniques.



Traditional Thai Textiles in Ky Son, Nghe An


The Thai women participating in this project belong to two sub-groups. Thai Khang people live in Noong De village; Nam Can commune and Thai Muong live in Cau Tam village, Ta Ca commune. Thai women of both groups have traditional skills in weaving, dyeing, raising silkworms, growing cotton and embroidering. They produce skirts, scarves, bags, belts and blankets for themselves and for trade to Laos and other local minorities.
Since 2001, UNDCP and Craft Link have collaborated together to help Thai women earn more income through production of handicrafts.Craft Link is helping Thai women in Ky Son to retain and improve their traditional skill in silk weaving, dyeing, and ikat. Craft Link is also assisting in designing new textiles which incorporate traditional patterns. New products are highly apreciated in the market.
(Source: Dong Du Eco Farmstay)
Other news