Enjoy A Day Trip With Us to explore real Vietnam
Authentic Day Trip to Pu Mat Natural Green Park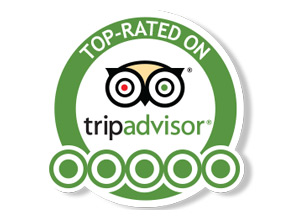 Read Reviews
One day on Giang River - Pumat National Park
With a rich ecosystem of diverse flora and fauna, beautiful scenery and intriguing historical sites, Pu Mat National Park is an ideal tourist destination year-round. The tour will take you up and down Giang River engrossed yourself in green natural scenery along the charming banks with rocky mountains, ancient trees leaning reflected water.
6:30 AM- Pick up. (Within Vinh area or from Dong Du Village Lakeside Farmstay)

Our tour guide will get you and take you to one of the best "Eel Soup" restaurants in Vinh city

Vinh – PuMat National Park (120 Km).

It takes about 3 hours straight to the Pu mat National Reserve. On our way, we will stop to visit green tea fields.

Wild exploration with local guide on Giang River

The trip is amazing thanks to its natural beauty and some sense of adventure. It takes you about 1 hour on the boat. This is the ideal time for you to explore the real side of the local and experience "one day be a fisherman": - Swimming in Giang River. - Skipping rock on the top of water – not easy as you think. - Cast net fishing for lunch is not easy for the foreigners, but it will be more amazing when you do it with the local guide - After an hour working hard, you will be more interested in "Wildly" cooking by using the natural tools: bamboo-tube rice, grilled fishes,... and enjoy the dishes "made by yourself"

Visit Dan Lai Ethnic village

After lunch, we will visit a Dan Lai Ethnic village that lives "wildly" in the jungle for many centuries. With us, you will figure out the story behind this tragedy.

Way back to Vinh or Dong Du Village

Along Ho Chi Minh trail, we come back Vinh city and finish our extraordinary adventure with a lot of smiles.
Including in this trip:
Accident Insurance (up to 100.000.000 VND/pax)
Luxury and comfortable car
Entrance Tickets
Boat tour Tickets
Cooking materials & fishing net
Enthusiastic and professional English speaking guide(s) and local guide
Water: 2 bottles/pax, travel tissue.
Snack & fruit
Pictures from your tour (emailed to you later)......and lots of smiles! :)