UNIQUE CRUISES ON WOODEN JUNKS IN LAN HA BAY
Stunning Dragon Bay - Wonder of Nature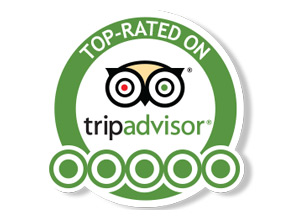 Read Reviews
02 Days - Authentic overnight cruise on Classic Sailboat - Indochine Junk
Travel with Sails of Indochina, we can cruise far away from the tourist crowds and off the beaten tracks. Our junks are also the only ones that can cruise full-sail in the bay (depending on the wind). In any case, we offer private cruises which means you and your family will be the only one aboard with the crew. If you arrive at Hai Phong airport, our driver can pick you up and drive you to the ferry to Cat Ba Island, our crew is awaiting for you to start the authentic cruise.
Summary:
Highlights of our cruise:
- Cruise aboard our private classic sailing wooden Junks, far away from the touristic areas to ensure a peaceful and stunning trip.
- Our Junks are commited to provide comfort, authentic and safety.
- Delicious fresh seafood meals served on board*. For vegetarian, please do let us known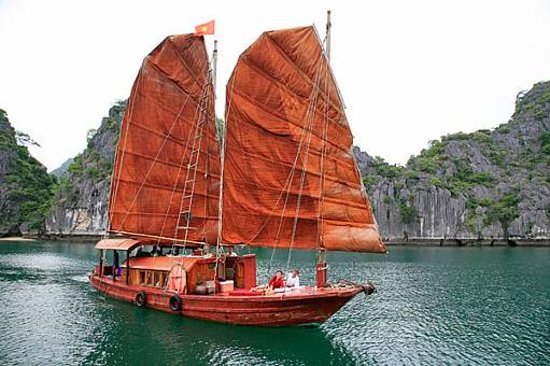 Day by Day itinerary:
Day 01: Hanoi - Hai Phong - Bus to Cat Ba - Lan Ha - Halong Bay
Pick up at your hotel in Hanoi, transfer by private car or shuttle bus to Ben Binh, take a speedboat to Cat Ba Island. Boarding on boat at 12h00 at Ben Beo harbor, transfer to our Junk with a welcome drink. The junk travel through a floating fishing village. One-hour cruise in Lan Ha Bay to discover the stunning beaches of Ba Trai Dao. You have the first stop for kayaking and swimming on the beach.
Delicious seafood lunch *and free time to rest while the crew will stop the engine to cruise with sails to Rang Dua Area. Finally, the Junk will drop the anchor in a remote area. The crew will prepair the fishing gear. Diner and night aboard.

Day 02: Halong bay - Lan Ha – Catba - Hanoi
Breakfast aboard. Kayaking to discover a hidden lake and Tunnels cave. Cruising in the magnificent Halong Bay, admiring the fascinating rock formations in the bay. Check-out before 11:30 am at Ben Beo. Lunch aboard. Disembarkation at Ben Beo harbor to get speedboat go back to Haiphong and transfer to Hanoi with our guide and driver. End of our service.
The price includes:
- Our traditional and classic sailing junk ( Private Junk)
- Kayaking tour in Lan Ha Bay and Ha Long Bay
- Entrance tickets to indicated sights
- 01 lunch, 01 diner, 01 breakfast and 01 brunch
- Return private transfer: Hanoi - haiphong - Hanoi by private car
- Return speedboat tickets: Haiphong - CatBa - Haiphong
- Tea and coffee aboard the Junk
- Welcome drink and 01 bottle of water/person/day

The price does not include:
- Drinks on the boat
- English speaking guide
- Personal travel insurance
- Tips and gratuities
- Everything that is not mentioned in the "included" section
Responsible cruise
Indochine Junk always focuses on sharing benefits with the locals to protect the environment and to improve the lives of the sea based community. We continue to support local people to collect garbages in Van Boi fishing village and replanting mangrove forests in Cat Hai fishing village for local people. We are calling for support to protect Lan ha bay and Halong Bay, hoping each visitor will join with Indochine Junk to support sustainable and responsible tourism for our future generation.
Lan Ha Bay
Lying south and east of Cat Ba Town, the 300 or so karst islands and limestone outcrops of Lan Ha are just as beautiful as those of Halong Bay and have the additional attraction of numerous white-sand beaches. Lan Ha bay is located at the East of Cat Ba island and borders Halong Bay. The bay measures 7000 ha, of which 5400 ha are under management of the Cat Ba National Park. This smooth area with a curvy shape counts around 400 large and small islands. The islands and islets of Lan Ha Bay are all covered with green lush nature.
Due to being a fair way from Halong City, not so many tourist boats venture here, meaning Lan Ha Bay has a more isolated appeal. Sailing and kayak trips here are best organised in Cat Ba Town.
Geologically, Lan Ha is an extension of Halong Bay but sits in a different province of Vietnam. Around 200 species of fish, 500 species of mollusc, 400 species of arthropod, and numerous hard and soft coral live in the waters here, while larger marine animals in the area include seals and three species of dolphin.
Monkey island: Monkey Island is 1km far from Cat Ba Town. It takes about 10 minutes from Ben Beo harbour to reach it. On the way, you will be passing by Cai Beo fishing village and some small islands. Monkey island has over 20 monkeys and some goats running around. The monkeys often go to the beach to play with the visitors, and looking for food. Be careful with your belongings !