Discover Dong Du Village Lakeside Farmstay - The authentic homestay & village retreat in Central Vietnam
Dong Du village is in Nghia Dan district of Nghe An province, in the Central Vietnam at juncition of Ho Chi Minh Highway and National Road 48. The beautiful village ideally locates on the way between Ninh Binh and Phong Nha - Ke Bang, Quang Binh and develop as a community based tourism project, a glimpse of village life & authentic cultural experience.
Latest Reviews on TripAdvisor
Incroyable expérience, la famille est tellement attachante et conviviale avec nous , en plus le cadre est magnifique avec son grand jardin, lacs et ses collines verdoyantes, si je pouvais j'y retournerais sans hésiter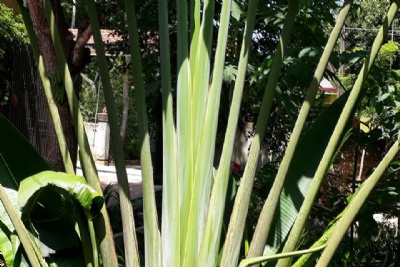 Dong Du Eco Farmstays
Un endroit magnifique, une famille et des villageois adorables. Un cadre superbe pour s'intégrer au près des locaux, se reposer, bien manger et faire des activités locales telles que se baigner dans le lac, pêcher, marcher, aider la famille pour des tâches extérieures (pour les volontaires) et faire des soirées sympathiques dans le village. On recommande vivement ce farmstay qui est de loin notre meilleure destination au Viet Nam pour les friands d'authenticité et les allergiques aux touristes. Merci beaucoup à la famille Tran pour son hospitalité et sa convivialité
Dong Du Eco Farmstays
Room big and clean, hosts really lovely! Welcomed us even though we arrived late and cooked us dinner. Breakfast was especially nice and great coffee. Gorgeous view of the garden. Would love to stay again for longer.
Anastasia Schevchenko
This is an amazing farm and an amazing family, quiet place to relax and still close from the village, the farm life in the Vietnamese style is beautiful and there is plenty of things to discover, with the big lake just a few minutes away, the water's super hot it looks like a giant hot tub ahah Kind people always willing to help you and make you comfortable, the breakfast was precious, dinner as well, the rooms are clean and very well organized there is plenty of space for everyone, price is really good for the quality service. It was the best place we stayed since we got here! Don't hesitate...
Sophie Pereira
Wonderful family and excellent food. Nice private guest house with two beds. Looked like they were building a second. They don't speak English but they call a friendly woman who does and she can make arrangements with you on the phone like if you want dinner or breakfast and how long you're staying.
Alexander Morrow