Travel Blog
Dong Du Village Lakeside Farmstays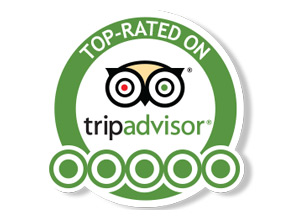 Read Reviews
Community-based tourism improves local lives in Thanh Hóa
Updated: 31/8/2018 | 7:43:14 PM
Community-based tourism has attracted an increasing number of tourists to Ba Thuoc District in the central province of Thanh Hóa. Here, visitors enjoy the picturesque natural scenery and get immersed in local life. The new tourism model has also provided locals with higher income and improved their lives.
Two years ago, Hà Văn Bổng's family in Đôn Village in Bá Thước District in the central province of Thanh Hóa had to work hard on the farm to make ends meet. Recently, they have become busy with a new job which has provided them with higher incomes: welcoming tourists to their homes.
"We receive guests all year round, and sometimes have to refuse their bookings during peak months. Farming has gradually become the secondary occupation of many households in the village," says Bổng, adding that community-based tourism services have become his own family's main source of income.
Located within the Pù Luông Natural Reserve, Đôn Village charms tourists with its picturesque scenery, comprised of endless terraced paddy fields and stilt houses peacefully nestling among the foothills under the cool shade of the dense forest.
Since the introduction of community-based tourism, an increasing number of tourists have come to Đôn Village not only to contemplate its untouched natural beauty but also to experience local life by trying cloth weaving and tasting local specialties that are served with the sincere hospitality of the locals.
From Đôn Village, the tourists can go trekking or hire motorbikes to visit nearby destinations like Hiêu or Kho Mường villages
According to village chief Ngân Trung Sơn, 24 of 76 households in Đôn Village are offering tourism services. Seven of the households have received tourists regularly and earned stable income, up to as much as VNĐ200 million (US$8,700) per year.
The village welcomed 19,000 visitors last year. In the first five months of this year, the figure reached nearly 10,000, most of whom are foreigners. The peak season falls in March, April, September and October.
Lê Hùng Chúc, the manager of the local department of culture, says that many villages in Bá Thước District have high potential for community-based tourism like Đôn Village.
All of these villages still preserve the cultural features of their ancestors and the modest lifestyle of the traditional stilt houses, he adds.
Efforts to develop community-based tourism were launched in Bá Thước in 2016. The project includes 17 villages, each with their own culture. Presently, the district is prioritising tourism development in six economically challenged communes, all located within the buffer zone of the Pù Luông Natural Reserve: Thành Lâm, Thành Sơn, Ban Công, Cổ Lũng, Lũng Cao, and Lũng Niêm.
To enable more villagers to implement the new tourism model, the local administration has opened classes on preserving the unique cultural features of the local ethnic people, such as Thái dances and brocade weaving.
"Đôn Village is striving to become a new countryside and tourism model for Bá Thước District in 2018," says Sơn.
"Nearly 30 households in the village have erected tree fences and upgraded their homes with three necessary features: fresh running water, a sanitary area and hygienic livestock farms," he adds.
For a better life
Just 10 years ago, Đôn Village was still relatively poor.
The development of community-based tourism has given the village a new lease on life. With higher incomes from the new tourism model, many villagers have even borrowed capital to expand their homestay services.
For example, Hà Văn Thược's family has cooperated with Amica Travel Agency in Hà Nội to invest over VNĐ2 billion ($86,400) to construct and upgrade five stilt houses consisting of 12 rooms and a welcoming central hall.
Though his family started to receive guests since the end of last year, they have already welcomed nearly 500 tourists, most of whom are foreigners.
One of the first households to offer homestay services in the istrict was Hà Văn Sỹ's, located in Hiêu Village in Cổ Lũng Commune.
"Our main source of income used to be derived from several hectares of paddy fields and breeding chicken and pigs. Our lives therefore used to be difficult and the children could not be provided with a proper education," he says.
"In recent years, with the assistance of the management board of the Pù Luông Natural Reserve and the district authorities, my family embarked on the community-based tourism model. There were plenty of difficulties at first, but after many trials and improvements, we have better income to better our lives and have more money to broaden our services.
"Many tourists from France or Germany have stayed with our family. They said they were much interested in the community-based tourism of the village and wished to return."
To many tourists, like Kelly Hayes-Raitt from the US, a trip to experience homestay tourism gives them the chance to understand local life.
"I was taken on a walking tour of the village and it was interesting to see how people lived. We also took a boat ride that was pleasant. Best of all was riding on the back of a local's motorcycle as we toured around and went to a local market," she recalls, adding that the local home-cooked meals were spectacular as well.
"I had offered to volunteer a few hours to teach the village kids English. What a blast! I'm not a teacher and had no idea what I was doing, but the kids and I really had fun."
According to Lò Văn Thắng, vice chairman of Bá Thước District's People's Committee, community-based tourism has not only helped to eradicate poverty, increase income and improve local lives, but also stimulated the overall economy of the area; therefore contributing to realising the goal of ending poverty in the district by 2020.
The district has compiled a plan for developing tourism through 2020 and a project for developing community-based tourism until 2025.
In the 2018-2020 period, the district is expected to receive 40,000 visitors, 60 per cent of whom are foreigners, earning a revenue of VNĐ40 billion ($1.7 million)
In recent years, Bá Thước District has concentrated on upgrading the infrastructure within the tourism destinations.
The tourism investors have also been provided with incentives. Besides the homestay service in the stilt houses of the locals, many resorts offering accommodation have been constructed in the district, offering more options for the tourists, like Pù Luông Treehouse or the two-star Pù Luông Retreat.
These new resorts have in turn offered jobs for locals.
"We now have three full-time employees and many others working part-time, like local guides, porters, kitchen assistants and waiters," says Lê Thị Phương Dzung, the manager and host of Pù Luông Treehouse. "Each employee's monthly income is around VNĐ5 million ($215)."
According to Thắng, the district has also focused on promoting community-based tourism, restoring traditional culture, preserving intangible cultural values and historical relics, as well as training human resources and handling the waste and sewage in the tourism spots.
The owners of homestay accommodations in several villages have received professional training on tourism skills like serving and welcoming guests, communication, managing finances, handling any problems that arise and ensuring sustainability by taking responsibility for natural surroundings.
Thắng also revealed that the district is working on a new tour to Kho Mường Village in Thành Sơn Commune, Đôn Village in Thành Lâm Commune, and Hiêu Village in Cổ Lũng Commune. It is expected to be available in October.
"We are planning to have the tourists participate in planting vegetables in some households in Đôn Village and cooperating with the local women's union branch to revive traditional brocade and basket weaving, which the tourists can try if they wish to." says Thuy of Dong Du Eco Farmstay.
(Source: Dong Du Village Lakeside Eco Farmstay)
Other news