Pu Mat Natural park
Pu Mat Natural park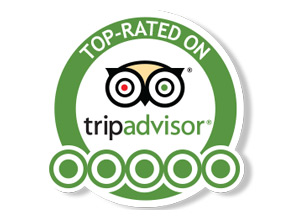 Read Reviews
02 Days - Pu Mat Natural park & Authentic Homestay
Pu Mat is one of Viet Nam's rare forests such as Quang Nam, Danang, Ha Tinh and Thua Thien-Hue where sao la (long-horned bovid or scientific name Pseudoryx nghetinhensis) can be found. Sao la is one of the animals facing extinction, according to the World Conservation Union's Red List of Endangered Species.
Day by day Itinerary:
Day 01: Vinh – Con Cuong – Pumat Natural Park – Ethnic Homestay
Pick up at your hotel in Vinh City
A comfortable car will take you into the stunning nature. Enjoy the scenic drive along the countryside.
Breakfast
You can choose either eel soup or Pho.
Vinh – PuMat National Park (120 Km).
It takes about 3 hours straight to the National Park. On our way, we will stop to visit the rice/corn/peanut fields and green tea fields as well. You can do some morning exercise here if you love to (plough as a farmer). This is a great opportunity to take pictures and get acquainted with locals
Khe Kem Waterfall
The private car will take us go further into Laos border where Khe Kem Waterfall is located
Lunch and relax at Khe Kem Waterfall
From the foot of the waterfall, we will enjoy the special lunch prepared by the locals. Afterwards, it's time to enjoy playing and swimming in the waterfall pond
Thai Ethnic Homestay
The stilt-houses and culture of Thai ethnic villages in Vietnam are very unique.. We will have a chance to visit their daily life and enjoy the real organic and tasty food dishes. You will have chance to ride a very special transportation of Thai people called "Xe Bò". It is a very simple transportation that use a cow/buffalo as main force.
Homestay
At night, we will enjoy the traditional songs and dances performed by the locals.
Day 02: Pu Mat national park – Giang River – Vinh City
Breakfast
The on-site breakfast will offer local chicken soup or fried eggs with bread.
Stroll around to visit Nuoc Moc underground stream
By the village there is a natural underground stream called Nuoc Moc. This stream is very unique. Its water is cool in summer and warm in winter.
Boat trip to on Giang River and visit Dan Lai Ethnic Villages
The trip is amazing thanks to its natural beauty and some sense of adventure. We will visit a Dan Lai Ethnic village that lives "wildly" in the jungle for many centuries. With Ethnic Voyage, you will figure out the story behind this tragedy.
Lunch at the Pha Lai Dam
Starting point of the boat trip is Pha Lai Dam where we will have delicious lunch on the floating restaurant and enjoy very famous fishes and other local dishes here
Way back to Vinh
The private car will take you back to Vinh City. End of our service!
Local Contact - Responsible Tourisme - CBT Nghe An
222 Dong Du Street; Dong Hieu, Thai Hoa Town, Nghe An
Whatsapp/Hotline: + 84 - 912 555 208
www.dongdu-village.com
info@dongdu-village.com
Think green, live green and be responsible